Naples, nearly 1 million inhabitants, is the bithplace of one of the most loved food worldwide, Pizza, and artistic movements such as the Renaissance, the Neapolitan Baroque, Caravaggio and the Neapolitan Liberty. But Naples is not only a beautiful and important city for its history and culture, has also an interesting gay life!
The city of Naples offers many gay and gay friendly places to have fun, from the most peaceful and relaxing nights, to the sexiest and wildest parties!
Here, we'll talk about all the gay clubs and gay friendly clubs in Naples that you can not miss!
The gay night in Naples par excellence (the largest and most popular) is Criminal Candy, held at Riva Club in Via Coroglio. Criminal Candy Naples is a cutting-edge showcase of a world of freedom which overcomes the limitations and diversity of sexuality and gender. Criminal Candy Naples is the only party with alternative music for the LGBT community in Naples which seeks to maintain its individuality and uniqueness in a music scene almost exclusively commercial.
Founded just in 2015 but already very popular in Naples is La Mamada, in Via Vincenzo Petagna. La Mamada Naples is a themed gay evening for people openly eccentric and free to live their own identity without any filter or preconceptions.
La Mamada usually hosts small and bold  grotesque, deliberately and consciously trash shows ispired by Italian and overseas junk TV and , the vagaries of the hateful star and pop stars the most famous and without forgetting the Neapolitan stereotypes making them their own and personalizing them. La Mamada Naples is all about irony and the success over these months proves that is just what was missing in Naples.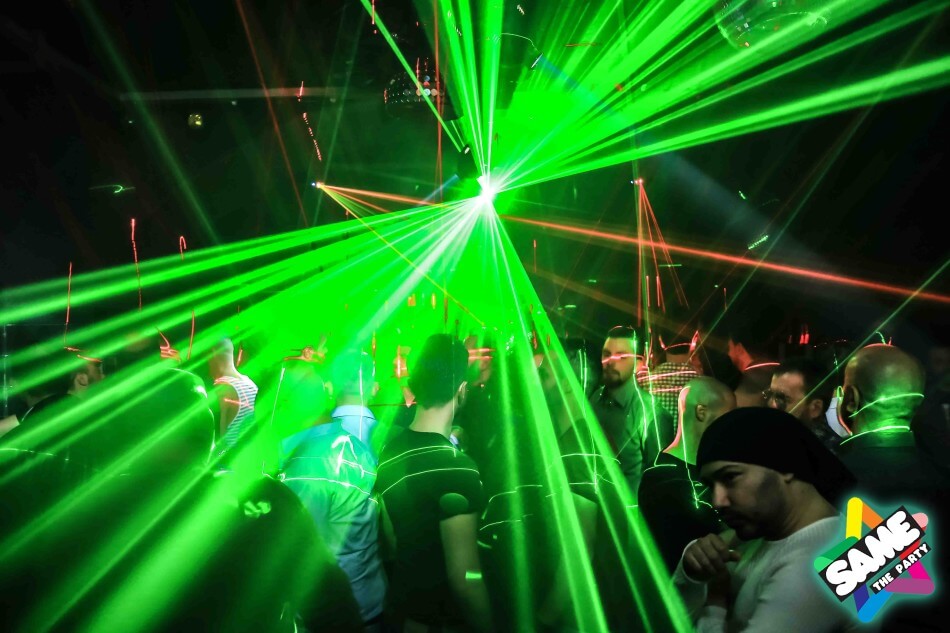 Same The Party is a gay party born in late 2015 to give back to the city that genuineness, desire to have fun and to "unplug the brain" and be overwhelmed by music, dance and pop music.
Ghetto Crime Bar, in via Ferrigni, is a gay bar that aims to open its doors to every personality capable of connecting and sharing responding to the motto: "Enjoy your difference!". The Ghetto Crime Bar is located in the central area of ​​the small bars of Chiaia, and is open from Tuesday to Sunday from 19.00 to 3.00.
Volver Cafè, in Via Bellini (near Piazza Dante), is a bar inspired by folkloric Argentina and Uruguay and is famous for being the "board games" bar, and is popular mostly among collegials. Sunday night at Volver Café is usually managed by ArciLesbica Naples, which organizes evenings for the LGBT community. 
GAY SAUNAS AND CRUISING IN NAPOLI

If you're looking for gay saunas and cruising bars in Naples you will not be disappointed. This is what the city offers!
Macho Lato, in Via Abate Minichini, is definitely the right place to go if you plan a transgressive gay night! Macho Lato Naples is a gay club consisting of two levels: bar and Lounge area. In the bar area there's a dancefloor, cinema, cruising area, sex boxes and dark room; while in lounge zone it offers games area and smoking area. Macho Lato is especially for the gay bear target.
The Basement Naples, Via Atri (in the historic center of Naples), is a cruising bar with a large bar area, relax area, dark room, smoking and comfortable cabins with air conditioning and is open Tuesday and Sunday from hours 22.
Blu Angels Sauna, (Naples Directional Center Island A / 7), is the first gay sauna in the South Of Italy and, inside, you will find: turkish bath, Finnish sauna, jacuzzi, relaxa room, smoking room, bar with TV, labirinth dark, showers and massage room. On all three levels, high standards of hygiene and cleanliness. Blu Angels Sauna also guests, permanently, the photo exhibition of Baron Wilhelm von Gloeden.
For other gay saunas in Naples we also suggest Depot Napoli, with the same formula of its "brother club" Depot Milan, in Via della Veterinaria.