So you are thinking of getting married in Italy. Lucky you! There could not be a more romantic and gorgeous location to start your new life with your cherished partner. There are many amazing locales to choose from.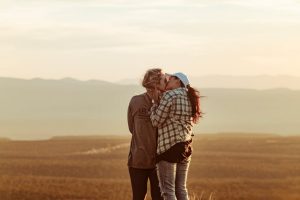 Italy is becoming a popular country to plan your destination wedding. What's not to like? Here are a few starting questions to consider. Where is the ideal spot that best suits your style?  What type of ceremony do you prefer—small, charming and intimate or a glamorous and festive celebration with many friends and relatives? What do you need to know for the civil ceremony and how should you best organize your reception afterward? Read below for tips and information that will help you choose the perfect location (there are many!) and the wedding that will keep you reminiscing about the most meaningful day in your life…over and over again!
Getting married in Italy might seem complicated (surely it's not as easy as doing it in Las Vegas), but there will be pre-planning to do with necessary documents to obtain and a few steps to follow. Once you have everything in place, you can happily arrange a dream wedding in really enchanting places.
What documents do you need to get married in Italy?
The applicable law on marriages is the same throughout Italy, but it is always better to contact the town house of the city you wish to be married in before you start the process. You will need these important documents:
Valid passport

Birth certificate

Evidence of the termination of any previous marriages if applicable

Dichiarazione Giurata
The Dichiarazione Giurata is a document stating there is no legal impediment to the marriage according to the law of residency. To get this document you will need go to your Embassy to get it issued. After the Dichiarazione GIurata is signed, take it to the Prefettura to legalize it. Don't forget to buy a marca da bollo of €16, this is a revenue stamp you can get in  shops with the "valori bollati" sign at the entrance. These shops are everywhere and they usually sell cigatettes. 
When you have collected all of the documents, you can do your declaration of intention. This is the last step before you say "I Do".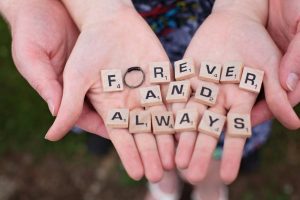 You should present all the above-listed documents to the Unioni Civili Office of the town hall (municipio) in the city where the marriage will be performed. Here you will set the date of the Civil Union.
Taxes must be payed to the town hall depending on the city and the fee ranges from a minimum of €500 to a maximum of €9,200.
How a Civil Ceremony works
The Civil Ceremony is performed by the mayor or one of his deputies. In some cities you can ask that a friend celebrate the union, but you should request this well before the ceremony date. In addition, the person you want to marry must come with you to the civil union office.
You will also need two witnesses and, if necessary, an interpreter must be present at the ceremony. Witnesses may be of any nationality, but must be over 18 and possess valid photo identification.  
If you want to celebrate your civil union outside the town hall (for example the beach, a hotel or an ancient villa) you must ask for permission and the number of the witnesses will increase from two to four.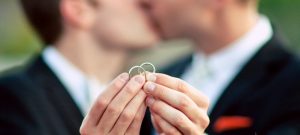 The civil ceremony can be personalized with exchange of vows, romantic speeches and readings. The first part of the ceremony includes an initial speech from the celebrant and readings and the exchange of vows follows. The celebrant will read the laws and articles governing the civil union. After saying "I do" the marriage ends with the exchange of the rings. After this point you can celebrate.
How to organize the reception
One of the reason couples from all over the world get married in Italy is because Italy knows how to have a proper celebration. Traditionally weddings are a big deal in Italy. This depends on the area of Italy where the reception and celebration takes place.
In the North wedding receptions are light and intimate. A maximum of  100 people are invited to the reception. There is a nice lunch or dinner followed by music and wedding cake. In the South everything changes. Lunch can last for 5 hours and includes at least a buffet and aperitif and 5 courses, all interwoven with live music, dancing and fun. After lunch the wedding cake takes center stage and is served along with hundreds of other cakes and sweets. Now the DJs take over and the bar is open until the sun comes up.
"Bombonieres" are small gifts that are traditionally given to all guests. These gifts can be anything: from candlesticks to sets of salt and pepper shakers, though often they are given a parchment that specifies that money will be donated to associations.
Where to celebrate Civil Unions
Italy is a varied and beautiful country. Mountains, sea, lakes and countryside can frame the most beautiful moment that start a couple's life. You just have to let yourself go and choose the place that best reflects your tastes. 
Lakes
The lakes are the most popular spot to get married. They are close to the airport of Milan and are full of amazing historic villas with terraces and big spaces for lunch or dinner. Como is the most famous city to get married and here you can choose from either liberty villas or contemporary buildings.
Gay Wedding – Civil Union in Milan
Fashionable and trendy, Milan is a city that allows you to organize a truly unforgettable and contemporary wedding. There are plenty of places to celebrate, including the Natural History Museum and many factories converted into venues for events. It's always better not to organize the wedding at Christmas and during the weeks of fashion and design because all the venues for events are booked.
Gay Wedding – Civil Union in Venice
Do you want to get around town in a boat? Then pick Venice. Decadent and rich, Venice is amazing in every corner. Ancient palaces overlook the canals that at sunset tingle with a pink rose glow. After the ceremony you can take a gondola ride to celebrate your marriage in style.
Gay Wedding – Civil Union in Volterra
Volterra is a medieval Tuscan town of breathtaking beauty. Civil unions are celebrated in the historic town hall. Here you can marry in a place full of brilliant frescoes, tapestries and decorations, making this moment unforgettable. It is wise to book your preferred date well ahead of time. Many people all over the world get married here, and there is a risk of waiting on a long wait list.
Gay Wedding – Civil Union in Tuscany
All of Tuscany is beautiful and allows you to organize amazing ceremonies even if you have a low budget. Florence is the city of art, and a reception in a historic building is absolutely obligatory. In the Tuscan countryside, however, it is possible to have more intimate weddings in farms abundant with vineyards. The proximity to the airports of Pisa and Florence is an easy-to-get-to destination for friends and relatives from around the world.
Gay Wedding – Civil Union in Amalfi
The Amalfi Coast needs no further staging. Villas built on the sea allow you to celebrate your civil union on terraces overlooking the sea. Luxury hotels often offer wedding services and it is easy to plan a reception because the hotels will arrange everything for you. Ravello is the most beautiful town to have your wedding. While Vietri sul Mare is a beautiful and quaint village where luxury ceramics and good food will accompany you on the most important day of your life.
Gay Wedding – Civil Union in Apulia
Apulia is trendy and many VIPs get married here every year. Forget the traditional luxury hotels and facilities. Here the celebration takes place in the masserie. Masserie are typical Apulian farms that are often converted into luxurious facilities where you can enjoy the utmost privacy. Borgo Egnazia is the town where many couples from all over the world marry. Here you can book one of the most beautiful structures in Italy to celebrate your civil union from morning until night.
Gay Wedding – Civil Union in Gallipoli
Gallipoli, also known as the pearl of the Mediterranean, is the Italian gay mecca. Here, among amazing beaches and a beautiful historical center, you can marry in great style. Barefoot on the beach and at sunset, it seems to be almost Malibu, but even better. Also the celibacy farewell here will be truly unforgettable.
Gay Wedding – Civil Union in Sicily
Sicily is a daydream. There is not a place on this island where it would not be great to organize a wedding. It's a little complicated to get there because flights are limited. Celebrating along the slopes of a volcano or in a villa with a sea view, the wedding will be unforgettable thanks to the warmth of people and incredible food, perhaps the best in Italy.
Wedding planner
If you are planning your ceremony from abroad our suggestion is to contact a professional wedding planner to manage every aspects of your homosexual civil union  in Italy.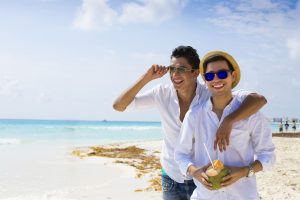 Our trust and official partner is Travel Out, a tour operator and event consultant crew who has organized more than 75 weddings (15 for gays) in 2016, in many italian cities. You can reach Alejandro, the director, on http://www.travelout.it or mail to alejandro[@]travelout.it.