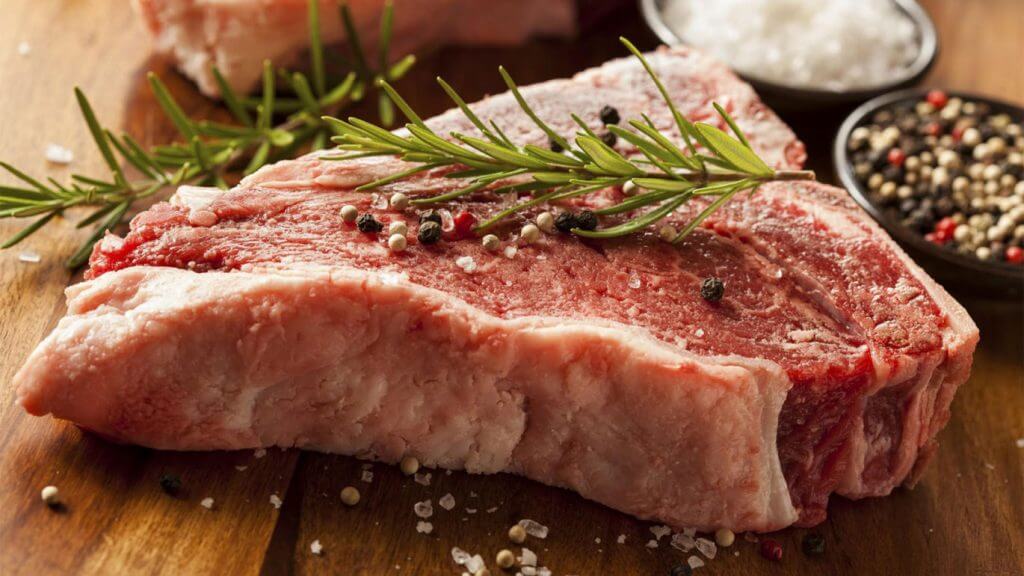 Eating food in Florence is a serious business but the good news is that finding good food in Tuscany is not difficult at all, cause it's amazing! Simply by walking down the streets of Florence you can find many trattorias, wine shops or restaurants that can satisfy your hunger. But before starting your visit of the food culture in Florence, make sure to visit the big Mercato Centrale.
You can find the Mercato Centrale in a beautiful building designed by Giuseppe Mengoni, the same architect of Milan's Grand Gallery Vittorio Emanuele II.
On the ground floor of Mercato Centrale of San Lorenzo, you will find butchers, fishmongers, fruit and vegetable vendors and small shops selling olive oils, meats and cheeses. In these shops, you can also find and eat something that you probably have never seen or eaten before: cow's stomach, brains and tongue.
7 Local Foods to Try in Florence
Among these unusual foods, you can find also some of the most delicious typical Italian foods including: dried mushrooms, sun dried tomatoes, truffle honey, oil and balsamic vinegar. But there are many more foods you can try in Tuscany!
Here are the most delightful 7 foods to taste in Florence.
1. Bistecca alla Fiorentina
If you love or like meat Florence is your city, 'cause it's the best for meat lovers! The most classic dish is Bistecca of  Chianina cow. This is a breed, which comes from the Valdichiana, in Tuscany. A single piece of bistecca alla fiorentina is very huge. The bistecca is broiled for 4 minutes per side so the final result is quite rare and delicious.
2. Minestra di pane
There are several recipes in Tuscany that have to do with leavened bread, and Minestra di Pane (Bread soup) is one of that. It is made by cooking vegetables such as tomato, cabbage, black cabbage and beans with aromatic herbs and served with leavened bread.
3. Lampredotto
Lampredotto is the fourth and final piece of stomach of a cow. It is generally slow-cooked and served with bread. You can find it everywhere in Florence at food stands or trippai, as it is famously eaten as a street food dish.
4. Trippa alla Fiorentina
While lampredotto is made with only the final stomach of a cow, trippa alla fiorentina is made with all the different parts of a cow's stomach. It is prepared with tomato sauce and you can find it in restaurants and at food stands.
5. Cibreo
Among the favourite dishes of Caterina de Medici, Cibreo is a type of omelette with meat broth, sage, onions, cockroaches, liver, bacon and chicken hearts.
6. Schiacciata
This is a typical carnival sweet, but you can find it in every day of the year in any bakery and pastry shop. Schiacciata Fiorentina is flat and very soft, cooked with cocoa powder and covered with icing.
7. Torta Pistocchi
Chocolate lovers will be obsessed with this cake! The Pistocchi cake is a real orgasmic delicacy made with dark chocolate, bitter cocoa powder and cream. If you want a taste of "history", you can taste authentic Torta Pistocchi in the café where this was invented: Via del Ponte di Mezzo, 20 in Florence!