Turin, the first capital of Italy and the fourth city for population (about one million inhabitants), is definitely one of the Italian cities with the best gay nightlife.
The city of the black magic, hub of the Italian automaker, the city of Martini, Gianduja and the Espresso, Turin is also one of the Italian cities with the most active gay life and with lots of gay events.
Gay bars, parties, clubs, saunas and cruising …here is everything you need to know about gay clubs in Turin!
Bananamia, the gay Friday in Turin, is one of the most popular events in the city, especially for the local gay LGBT community but even popular among non-LGBT people. In Via delle Rosine, a few steps from the majestic and beautiful Piazza Vittorio Emanuele, Bananamia has a very young and trendy target, equally divided between gays and lesbians, and is a purely commercial pop and dance music event. 
The interesting aspect of Bananamia is that you can also enter without paying anything. Go and make a stroll, if you don't fancy it you will not pay anything!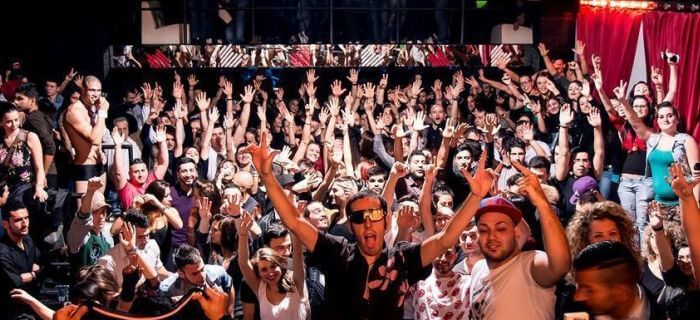 If you seek entertainment on Sunday in Turin, you should go to one of the most colorful gay friendly in Italy: Domenica Zoccola.
Similar to Bananamia, because it was created by the same team, Domenica Zoccola has a more gay-friendly and electronic / reggaeton concept than its "brother night".
Aperitivo Portafortuna is another one of the most popular gay nights (gay friendly actually, 'cause it's very popular even among non-LGBT people) in Turin and is held regularly on Thursday and Saturday (in the last year more on Saturdays). Portafortuna offers both commercial and indie music, and who hang out there reflects the 'indie spirit' of it. The party, since its beginning in 2009, is held in the wonderful location of the Esperia, Circolo dei Canottieri, in Corso Moncalieri, a few meters from Gran Madre. The interior is very impressive (with a big wooden dinosaur hanging on the ceiling!) and the terrace is right on the Po' river. If you want to take a break from loud music and you just want to chat with your friends, Esperia terrace is definitely the cure for boredom. A cult in Turin!
Even more alternative and gay friendly, Mobbing Party is the gay friendly weekly appointment in Turin dedicated to underground music. Currently at Astoria Club, in San Salvario, Mobbing Party is made of highly selected music, which elsewhere in Turin will be impossible to find: nu rave, grime, synth pop and EDM! The perfect party if you want to get away from commercial music and what you can hear on the radio everyday.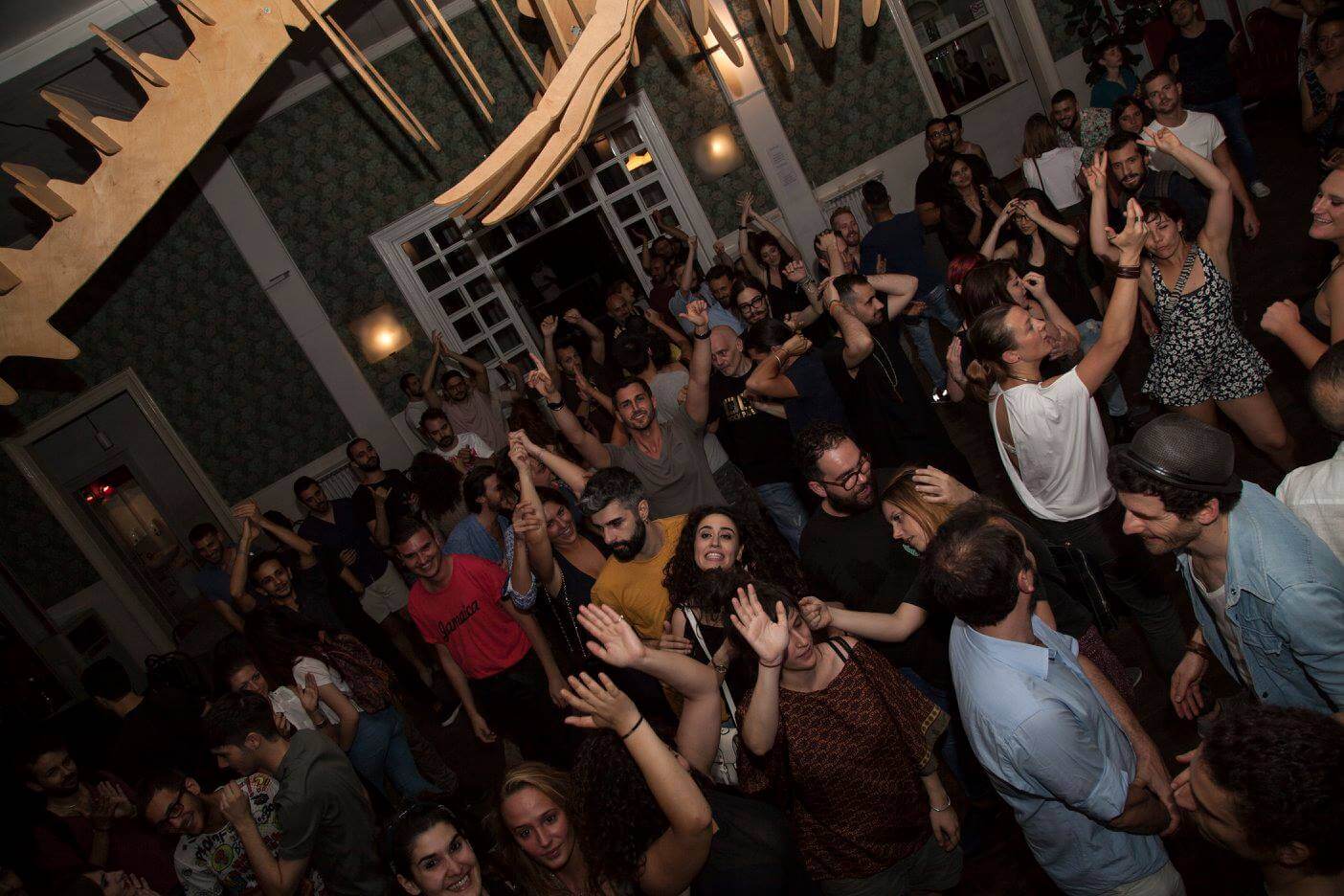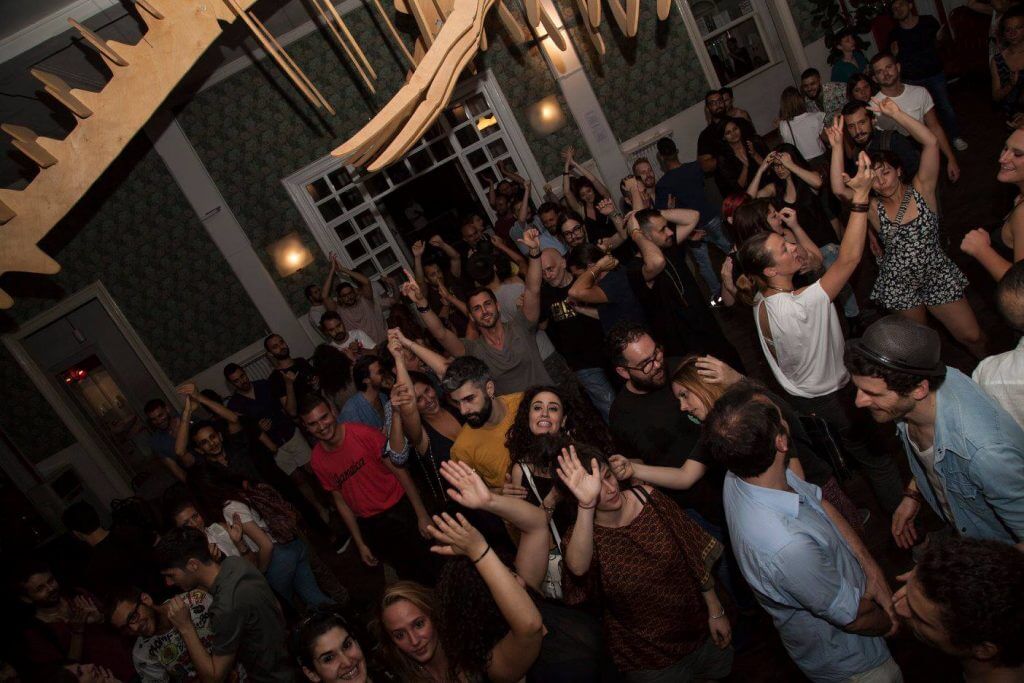 Queever, a gay historical party in Turin (born in May 2007), is held every Sunday at La Gare in Via Paolo Sacchi, next to Turin Porta Nuova Station. Queever, the "queer fever", is a year-long event that continues throughout the summer: Since 2016 its summer location is the beautiful Cacao Torino, a very cool and "exotic" club in Turin, surrounded by the beautiful scenery of Parco del Valentino.
Les Folies Scandal, instead, was the most popular gay Saturday night in Turin. In recent years the gay party has lost some of its customers due to the several changes of locations and, right now, the venue is suspended as they're trying to find a new management (and, so, new location). Together with Bananamia, Les Folies Scandal is one of the oldest gay evenings in Turin, started about 17 years ago.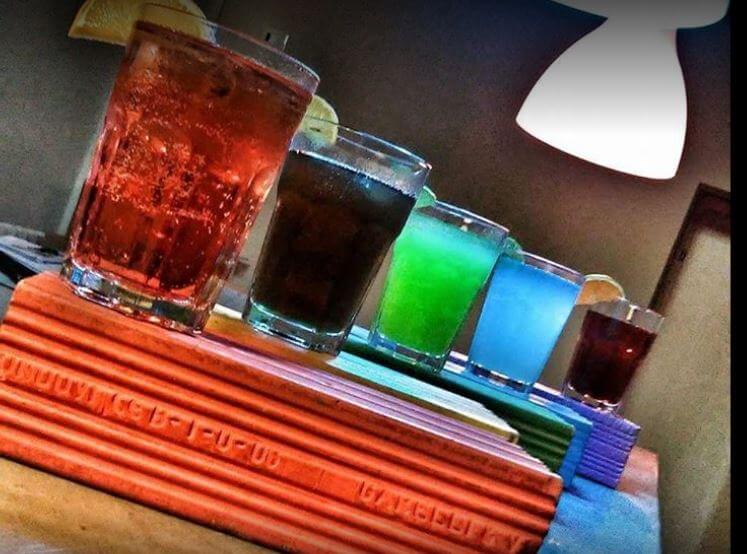 Queen Forever, in Via Principessa Clotilde, is another historical gay club in disco mostly famous for its drag shows (last in chronological order the Drag Factor with the selection for the North West) and the animation of Queenboys. Entrance is often free or discounted for women and people under 25.
La Madre is a new event organized in 2016 and is a night for gays, lesbians and friends with many guest stars coming from the gay world and more.
If you want a completely different evening, all about aggregation – conversation – games – karaoke and also a lot of culture, since 2015 Turin hosts the "little big" Casa Arcobaleno.
Casa Arcobaleno born in the district of Porta Palazzo in Turin, the most multiethnical of the city, and is home to different associations and LGBT groups of Turin. Among the other is also a gay bars open to fun and engaging events. A very small place but intimate, cozy, with pleasant people and full of ideas constantly evolving!
SAUNAS AND GAY CRUISING TORINO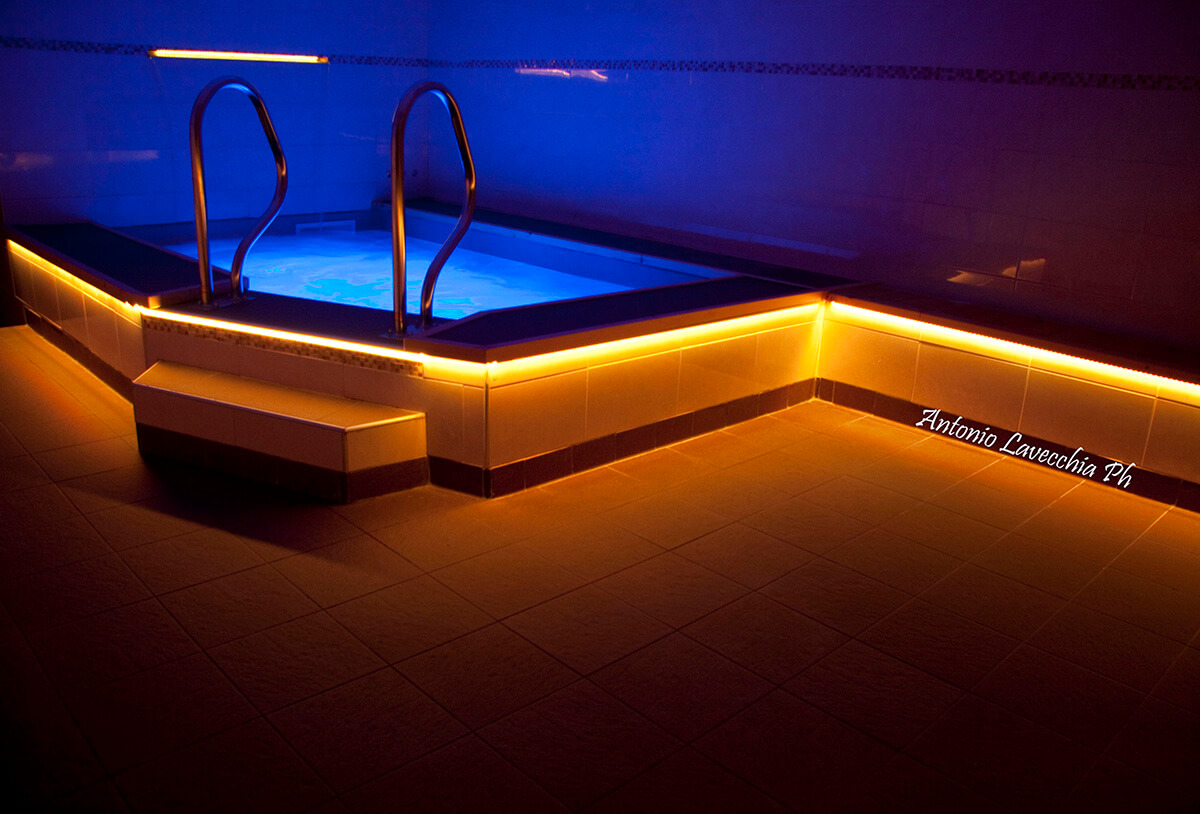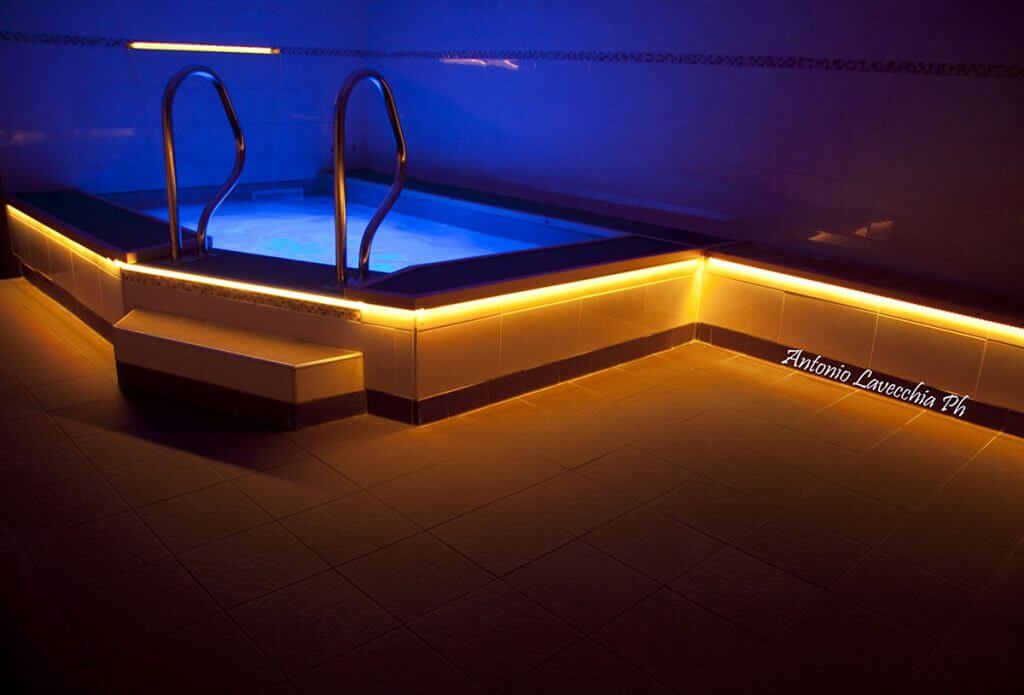 If culture is not your cup of tea, if you're not in the mood to dance but what you want is relax or meet hot gay guys and have a different kind of fun, Turin also offers gay saunas and cruising bars.
Garage Club in Corso Stati Uniti is definitely the most popular gay sauna in Turin, in particular for a young gay bear target. Inside you can find: lounge bar, smoking area, video room, Finnish sauna with light therapy, jacuzzi, mazes, relax areas and turkish bath.
Also very popular is 011 Sauna Club in Via Messina. With its 800 square meters, created from an old hotel in the center of Turin, 011 Sauna Club offers a soft and gentle atmosphere, with candles and relaxing lighting, 400 square meters of maze with cabins and glory holes, sling rooms, and much more for exciting gay fun. 011 Sauna Club is open 7 days a weeke and offers reductions for people under 25.