Italy is the country with the most UNESCO Sites in the world. These landmarks are all officially recognized by the United Nations.
And there is a good reason for that: these are "places on Earth that are of outstanding universal value to humanity and as such, have been inscribed on the World Heritage List to be protected for future generations to appreciate and enjoy."
When visiting Bari, put these spots in your bucket list for destinations. Here are the top 3 UNESCO sites to discover near Bari.
The Trulli of Alberobello
Alberobello is one of the best-known attractions in Puglia and the must-do day trip while in Bari. In the town, there are over 1500 trulli. As you see this cone-shaped buildings you feel like you are in a fairy tale.
The centre of Alberobello is full of picturesque trulli that are now converted into souvenir shops and restaurants. But there is still some of it left to visit. Be sure to go the Basilica di Santi Cosma and Damiano where you can find local shops, bars and nice places to chat with friends.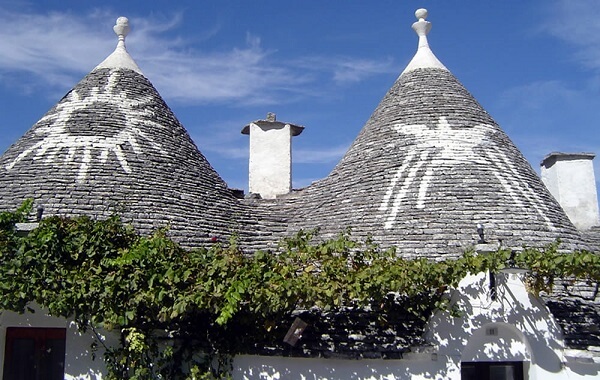 Did you notice strange symbols on the top of the domes? The best place to see them is in Via Monte Pertica. Here you will find some of these ancestral symbols (cross, pierced heart, tree) wishing you good luck.
Summer is the perfect time to visit the town: Alberobello hosts several festivals including folk, jazz and other popular music festivals and don't miss the stunning Light Festival.
Castel Del Monte
Castel del Monte is near Andria, about one hour by from Bari. This octagonal castle was built by Emperor Frederick II in the 13th century and it is the best example of medieval military architecture.
It is made up of a central octagonal core with an inner octagonal area surrounded by eight octagonal towers.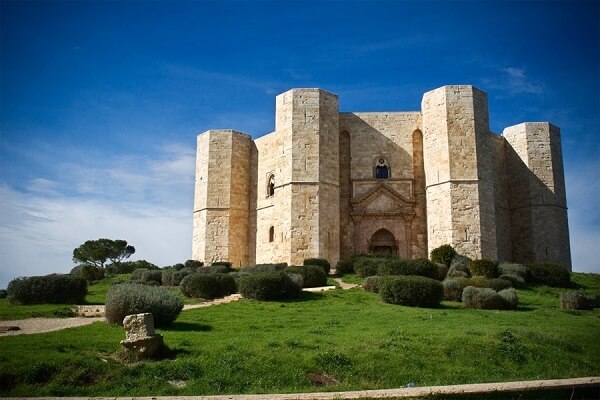 Spend some time visiting the inner rooms of this castle and admiring the perfection of the geometric shape of the structure.
No one knows why this castle was built, but some theories claim that the octagon represented the union of the circle and square: a celebration of the relationship between humanity and God.
Sassi di Matera
Matera is a shocking place and you have to come here at least once in your life! Like Venice, Matera is a unique and insane place!
Walking down and up at the street, you will be surprised to see the natural beauty of this city that has been settled since the Paleolithic era.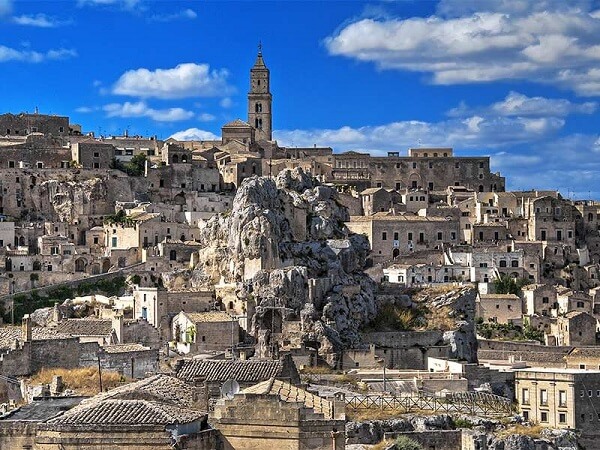 The Sassi district is the best place to start your visit. Sassi are ancient cave dwellings and in the streets of its district you can do anything you want. You can have breakfast in a cave, eat in a cave and even sleep in a cave.
Before leaving the city don't miss going to the rupestre churches with their amazing frescoes.  Enjoy the stunning view from the Belvedere.